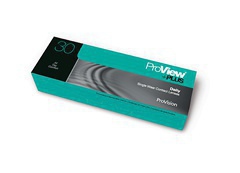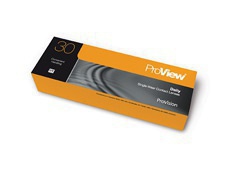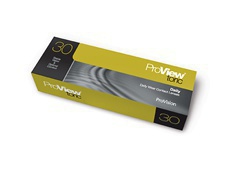 Copyright 2012 Complete Eyecare
423 Hawthorn Road
South Caulfield, Vic 3124

Proview Daily Dispoable Lenses

Complete Eyecare - Contact Lens and Orthokeratology Centre

Ultimate in convenience, health and comfort.

The ultimate in convenience, health and comfort, you and your eyes will enjoy the many benefits of starting every day with a fresh pair of lenses. Solutions and lens care regimes are a thing of the past. With daily disposable lenses you simply throw them out after use, so you spend more time doing what you really want.

ProView PLUS Daily Disposable Contact Lenses

High performance, all day comfort

A premium daily disposable lens designed to alleviate the symptoms of tired and dry eyes,
offering you all day comfort. No matter what you are doing, your eyes will remain fresh,
clear and lubricated all day long. This is the only contact lens material that has FDA
clearance for the claim that it may improve comfort for wearers who experience mild discomfort
or symptoms relating to dryness during contact lens wear.

Key benefits

Comfortable to wear even on the longest day.
Healthiest option for your eyes as they are replaced daily.
Maximum convenience as no cleaning is required.

ProView Daily Disposable Contact Lenses

Convenient handling

A high performance daily disposable with a built-in UV blocker for greater eye protection.
Key benefits
UV blocker offers protection for your eyes during sport and outdoor activity.
Easy handling – to insert and remove.
Great value, excellent for traveling and occasional use.

ProView Toric Daily Disposable Contact Lenses

Convenient handling

All the benefits of ProView combined with a stable toric design that provides consistent, quality vision for astigmatism.