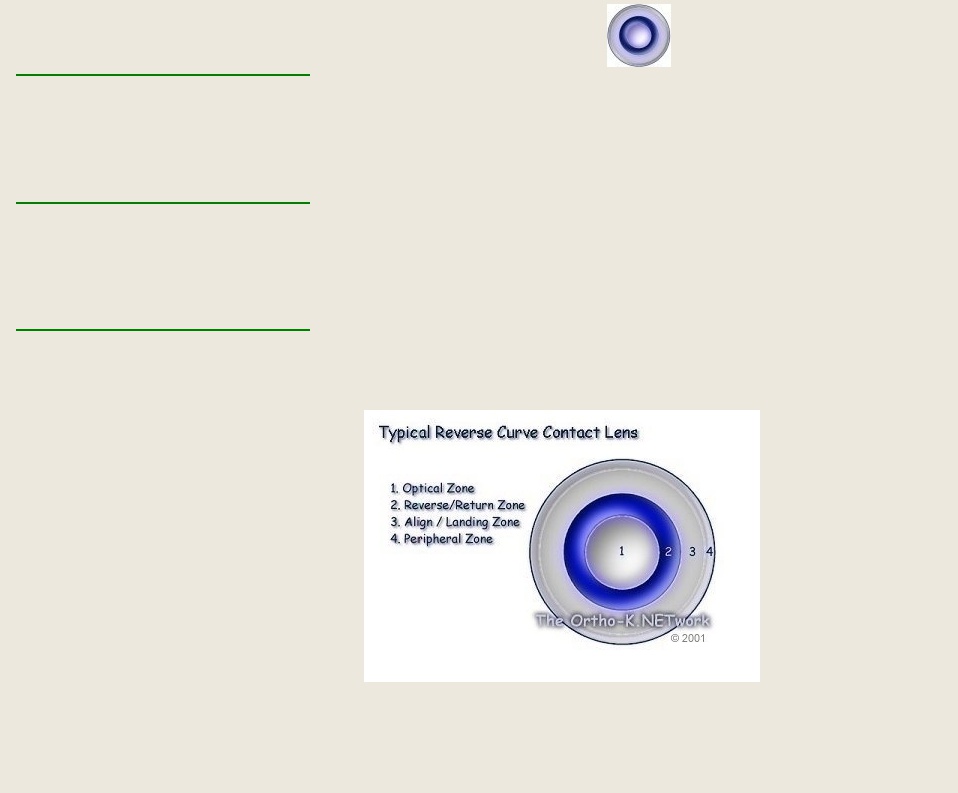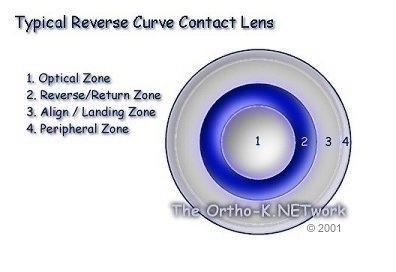 Reverse Curve Contact Lenses

The Ortho-K specialist measures the curvature of your cornea using the corneal topographer. It is like having your picture taken and is painless, taking about five minute.Some doctors also use software to help design the lenses. Diagnostic lenses will be placed on your eyes to help determine the proper lens. Contact lenses for Ortho-K have a reverse geometry design. This means that the central portion of the contact lens fits closer to the eye than a standard contact lens - exerting a gentle pressure - though it doesn't touch the cornea as there is a tear layer protecting the eye. The reverse geometry part of the lens surrounds the central visual zone and is further away from the cornea than standard lenses allowing room for the shift of epithelium.

Benefits of Orthokeratology

Copyright 2012 Complete Eyecare
423 Hawthorn Road
South Caulfield, Vic 3124

Excellent alternative to wearing glasses or contact lenses.
Wear lenses for 7 hours instead of 18.
Wear lenses while you sleep and remove as you wake. You can see with and without the lenses.
May help prevent your prescription increasing over time.
Benefits

Ortho-K is not only an excellent alternative to the wearing of spectacles, but it also frees the individual from the distractions caused by perspiration, dust, wind weather and temperature. There are no more blind spots caused by frame or lens edges. It is great to wear "regular" fashion sunglasses, to get up at night or in the morning and see, to go swimming and skiing, to drive in a convertible with the top down, to work in the dust, grass or in the garden, and to be able to see in cases of emergencies. Ortho-K might open new horizons to you. People in occupations that are hindered by the use of glasses or contacts may be good candidates for Ortho-K - pilots, policemen, firemen, etc. Be sure to check with the regulations of your employer prior to undergoing Ortho-K.

Complete Eyecare - Contact Lens and Orthokeratology Centre